Hot Tub Hire Torquay add a little
Magic to your Party
Devon and Cornwall hot tub hire provide you with the crème de la crème of hot tubs in Torquay. The ideal way to unwind and find your inner Zen in the coastal town of Torquay is definitely through our hot tub hire service where your dream weekend is only a phone call away!
RENT A HOT TUB IN TORQUAY TO CELEBRATE ANY OCCASION IN STYLE
Welcome to Devon and Cornwall hot tub hire. Our job is to offer you the experience of having your very own steaming hot tub whether it be for a couple of days, a week or even a month! Our friendly team provide an excellent, straight forward service that gives fantastic value for money to make any celebration or occasion just that much more special.
Not only do our hot tubs provide great health benefits but are also a fantastic addition to a 'backyard holiday' or staycation! If you are looking for a very relaxing holiday without the added hassle of travelling, look no further than our bubbling hot tub hire in Torquay.
There is nothing better than sitting back and relaxing in a hot tub after a hard days work! Pop open the fizz and let our hot tub experience take you away.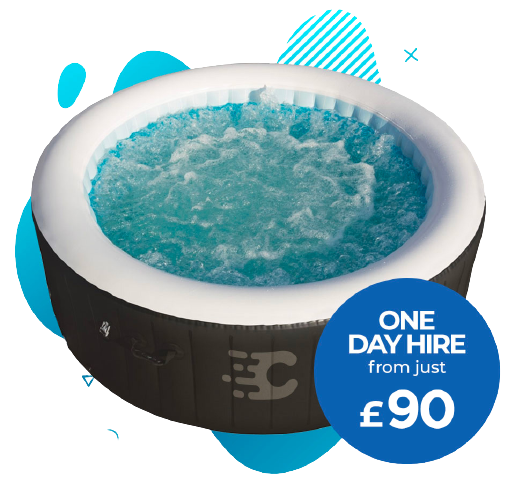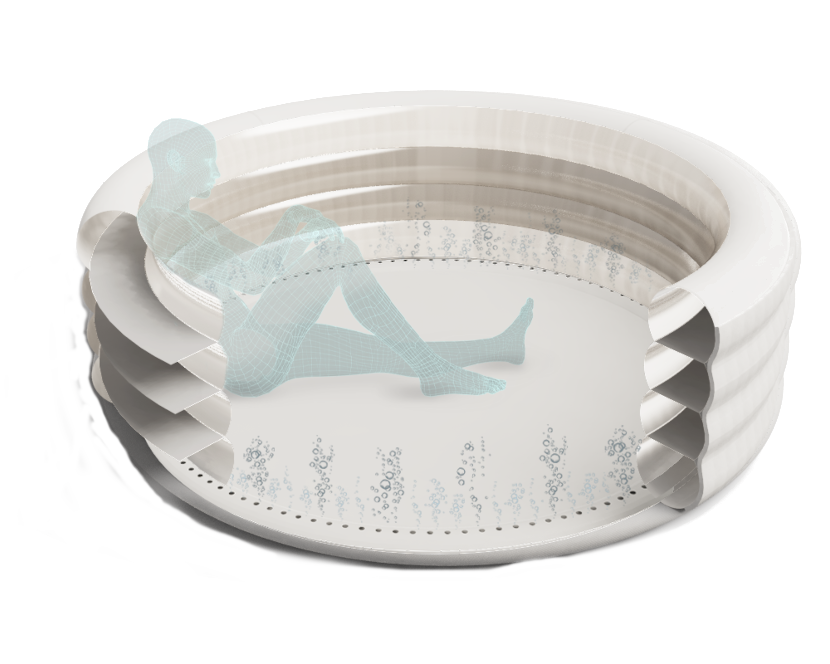 MAKE THE MOST OF YOUR BACK GARDEN WITH OUR HIGH-QUALITY TUBS
Devon and Cornwall Hot Tub Hire offers top of the range equipment that is clean and easy to use. We take care of everything from the set up, installation to collection. The set up is done the day before you'd like to start using it so that we allow enough time for the water to reach maximum temperature. A thorough run through of how to use the equipment is done once the hot tub is set up and then let the fun begin with Torquay Hot Tub Hire!
We offer different size hot tubs as well as a few added extras such as head rests, cup holders, gazebo's, fairy lights and water proof speakers. Why not put the cherry on top of your hot tub hire in Torquay by booking the full package? Party's, anniversaries etc – you name it and we'll cater!

WHY CHOOSE HOT TUB HIRE TORQUAY
●       RELIABLE SERVICE
Do you have reservations about renting a hot tub in Torquay? You need not worry – with our years of experience. We will guide you through the entire process, from initial inquiry to setup and answer any of your questions to ensure you get the best experience possible.
●       PEACE OF MIND
We provide spare filters and chlorine with every hire so that you are left with the correct resources to ensure the hot tub and water stay clean and filtered for the duration of your hire. The hot tub functions are easy to use however, if at all you feel you need some help or experience any problems during your hire, we are only a phone call away and if needed, a drive away from helping solve the issue and getting everything back on track for you.
●       NO DEPOSIT
Torquay Hot Tub Hire does not require a deposit as we take payment on the day of the set up.
●       EXCELLENT PACKAGES
Hot Tub Hire in Torquay offers a few different hire packages. Whether you're a family guy looking to treat your family to a fun weekend or a hopeless romantic planning to surprise your partner with a romantic weekend for two or even a party animal keen to get groovy – we have everything to make all of those occasions a success! Different sized tubs, head rests, cup holders, fairy lights, gazebo's and waterproof speakers – you name it!
●       DELIVERY
 The total cost of hiring a hot tub in Torquay will include a delivery fee.
●       FOR ALL OCCASIONS
A hot tub for every occasion! Surprises, family fun, romantic weekends or even solo relaxation  – we've got you covered! Book your hot tub experience and then sit back, relax and enjoy the bubbles.
Get different kinds Of Hot Tubs for Hire across Torquay
Our hot tub hire Torquay team have ensured that all of our tubs are at the highest standard to guarantee your hire is nothing short of the best. So, if you're looking to hire a high-quality hot tub from the UK's most reputable hot tub hire company for your next party or event, we're your best bet. Contact us on 07496704119 to rent a hot tub in Torquay.
You are hiring a hot tub Truro

Contact us