Flexible and Friendly
Hot Tub Hire Exmouth
Devon and Cornwall Hot Tub Hire provides a reliable hot tub hire service in Exmouth and the surrounding areas. We have a number of different sized hot tubs available on offer to suit your requests. If you want to hire a luxury hot tub in Exmouth, do not hesitate to get in touch so we can walk you through the affordable packages that we have available.
We provide variety of hire packages
Hot tub hire in Exmouth offers a variety of hire packages. Whether you are a family guy looking to treat your family to the perfect weekend or a hopeless romantic planning to surprise your partner with a romantic weekend for two or even a party animal looking to get groovy – we have everything to make all of those occasions a success! Different sized tubs, head rests, cup holders, fairy lights, gazebo's and waterproof speakers – you name it!
Devon and Cornwall Hot Tub Hire provide you with the crème de la crème of hot tubs in Exmouth. The ideal way to unwind and discover your inner zen in the port town and seaside resort of Exmouth is definitely through our hot tub hire service where your dream weekend is only a phone call away! There is nothing better than sitting back and relaxing in a steaming hot tub after a hard day at work. Pop open the fizz and let our hot tub experience take you away.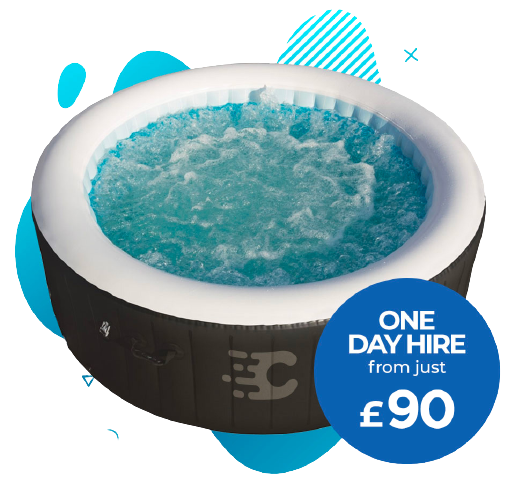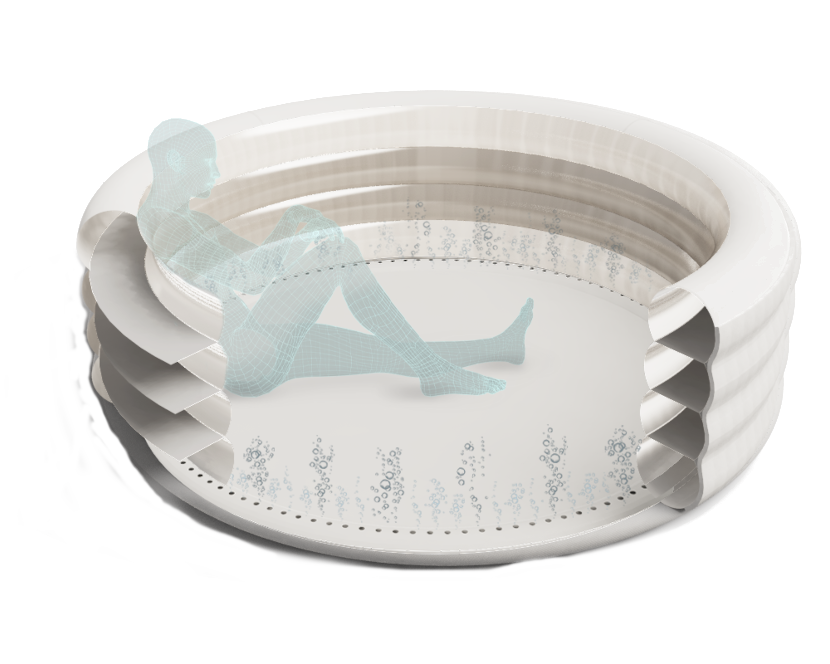 WHY HIRE A HOT TUB IN Exmouth?
Interested in a relaxing staycation and looking for Exmouth Lodges with a hot tub? Why not add that something extra to your staycation with one of our portable hot tub spas!  Our hot tub hire service gives you the opportunity to plan a great getaway without the added hassle of travelling overseas. We organize the set up as well as the collection and are always at the end of the line throughout your hire to help and guide you through any hick ups if they should arise.
Not only do our hot tubs provide great health benefits both physical and mental, they also have the ability to make any moment worth celebrating. With their enticing bubbles and their steaming hot temperatures, they are enough to put the cherry on the cake of any get together.

Relax by hiring a luxury hot tub in exmouth
Eager to get away from the hustle and bustle of city life, the crowds and the noise? We have just the thing for you! We offer a reliable and affordable service to holiday homes and Air B&B's. So wherever you're escaping to, why not consider a hot tub to seal the deal on your relaxing time away. We operate throughout Devon including hiring out hot tubs in the coastal town of Exmouth. We offer great value for money and the best quality hot tubs in Exmouth. Get in touch and put your name on one of our tubs for the dates of your choosing.
Our years of experience and dedication to provide the best possible service for anyone interested or wanting to rent a hot tub in Exmouth, has rewarded us with a five star rating and a fantastic reputation. We've got you covered, from providing your quote requests to guiding you through your booking. We are here to help!

How to hire hot tub Exmouth?
Renting a luxury hot tub in Exmouth has never been easier. Give us a call, send us an email or explore our easy-to-use online booking system. Select your hot tub package, choose your dates and let us know your address – after all the details are confirmed, you're good to go! We deliver, install and collect the equipment and give a thorough run through of how to use the hot tub functions so you are left feeling confident with it before your hire starts. We also leave you with all the necessary elements to ensure the hot tub and water stay as clean as possible throughout your hire such as chlorine and spare filters. The hot tubs also come with a lid that clips on securely to make sure that nothing foreign enters the hot tub water.
If you have any questions or queries, please do not hesitate to contact us on 07365374563 or alternatively email us. We will respond to your query as soon as possible. 
Our team are only a phone call away and are dedicated to your service so, what are you waiting for? Check out our range and let us know how we can help!
You are hiring a hot tub Exmouth

Contact us